medieval stained glass windows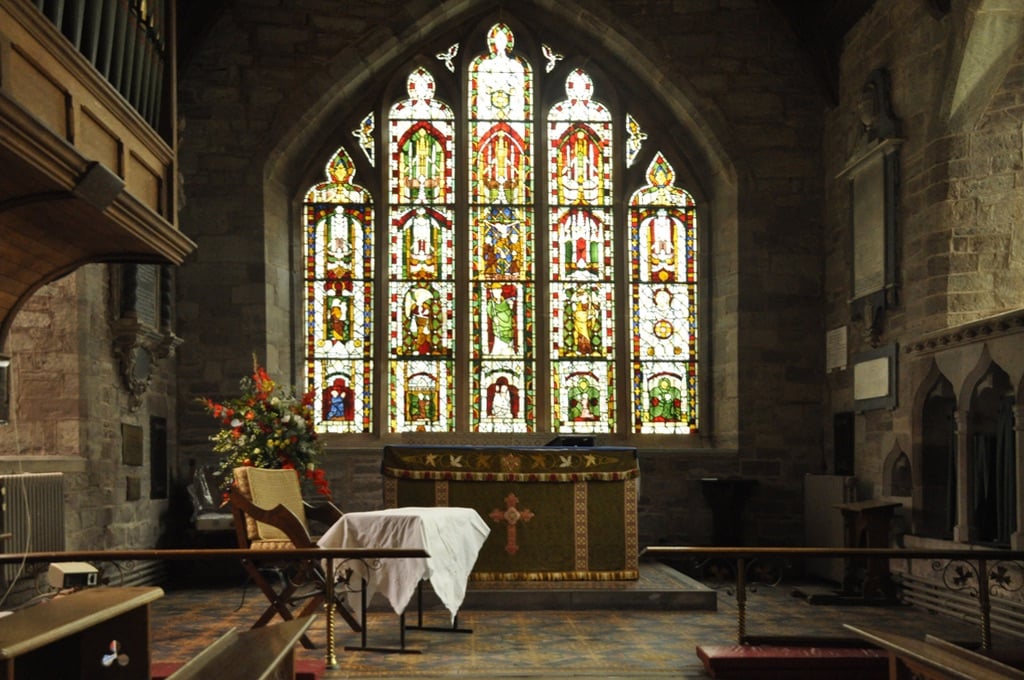 The nave, aisles and chancel arch have been dated to c.1200, while the chancel itself and the window above the chancel arch were constructed about a century later. The modifications brought about in this early fourteenth-century campaign reflect the contemporary desire to illuminate church interiors more effectively, through the incorporation into the new work of large, multi-light windows, and in particular the large, five-light openings in the chancel east wall and the east wall of the nave at clerestory level. With the exception of a modern porch and roofs, the Church's structure is essentially unchanged since workmen left the site in the early decades of the 1300s.
In the mid-nineteenth century, all of the surviving medieval glass was collected together and leaded, primarily, into the east window of the chancel, with smaller amounts and fragments housed in the two adjoining windows to the north and south. In the following century, the glass within the east window was rearranged slightly once again to create the window's current appearance (fig. 1). The image of St.Michael weighing a soul is almost certainly not a part of the east window's original glass, which seems to have been of relatively simple composition, comprising a series of kneeling tonsured figures, plus, perhaps, a figure of the Virgin and Child in the central light, set beneath elaborate, elongated canopies and against a grisaille background. It has been suggested by Marshall (see Further Reading below) that the image of St. Michael may come from the large window above the Church's chancel arch.
Reproduced from 'Vidimus' online magazine